Centurica's Services for Digital Acquisitions
Our services are designed to provide the proper guidance at the proper time. Choose an option below to learn more.
Our due diligence packages are designed to be used the moment you decide you want to seriously start searching for a digital business to acquire or after you have an offer accepted, won an auction or signed a letter of intent (LOI) and are ready to begin the due diligence phase. When you sign an agreement or win an auction for your potential purchase, you do so assuming the information you have been supplied is correct. Unfortunately, it often isn't with over 40% of website buyers discovering inaccurate or misrepresented information after they've made their purchase.
Our team works directly with you and the seller to ensure the claims made by the seller are correct and accurate.
We've packaged our team's decade plus experience acquiring online businesses into a bulletproof due diligence system for people and companies who buy web-based businesses.
Whether you're a first time buyer of a 5 figure website or a private equity firm pursuing a bolt-on acquisition in the eight-figures, our pricing and packages scale to meet your needs.
Setup a call to meet our team. Walk away with clarity related to pursuing your next acquisition. Find out how Centurica can help reduce your risk and identify opportunities using our proven process.
Pre-Offer assessments are ideal for more established businesses that are sold privately or through a broker. Our team's advice will not only warn you about potential problems, but the valuation will help with putting forward an offer that makes financial sense.
Designed to give you all the information you need before making a decision to bid or to sign an LOI committing you to the purchase of a web-based business.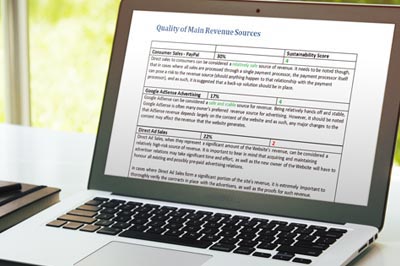 Quick Deal Reviews are designed for a quick SWOT on a potential deal. Get on a 15 minute live call with an advisor to determine if a business being sold is worthy of further pursuit.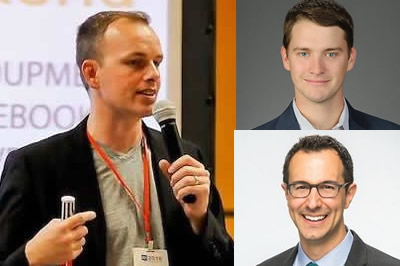 Want to know what our team would do in your situation? Our team likely has seen your situation multiple times and can provide guidance based on experience.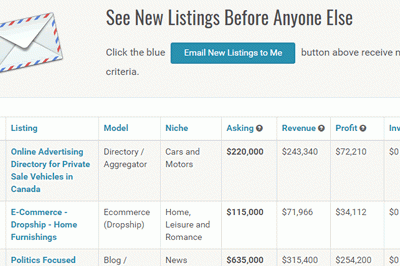 Centurica's Marketwatch is a free tool that helps you search listings between $20,000 and $5 million USD across multiple sources without the headache or time wasted in doing it manually.