Consulting and Deal Reviews
Deal Structure, Purchase Agreement and Transfer Advice
If you've decided to move forward with your purchase, we offer a non-legal review of your asset purchase agreement, your proposed deal structure and how you intend to transfer everything from the seller. We guide you through the entire process from signing the LOI through to taking receipt of the business. This package includes a purchase agreement review and 2 x thirty minute calls.
View Completion Times, What's Required and Additional Cost Information for this Package
Consulting and Deal Reviews
Turnaround Time:
Purchase Agreement reviews typically take between 2 and 4 working days, depending on the amount of detail and the length of your agreement. The 2 x 30 minute calls can be scheduled using the link provided when you complete your order.
Required Materials:
In addition to the sales brochure or listing url, we typically only require a copy of your draft purchase agreement and any materials referenced within it. As your advisor, your existing NDA will usually cover our access without us needing to sign another.
Additional Costs
The price of $249 covers the time taken to review your deal and up to 60 minutes of call time spread over a maximum of two calls. If you would like additional call time, this can be scheduled after you have completed your initial call.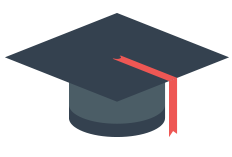 Highly Specialized Knowledge on Tap
With everything to consider from a technical standpoint, many buyers overlook how complex this stage of the process can be. While we insist on using an attorney to review your agreement from a legal perspective, their knowledge of web based assets is likely to be limited, lacking the depth needed to give you maximum upside with minimum downside.
With our acquisition experience we have the industry-specific knowledge required to help you avoid costly mistakes and oversights.
Non Legal Purchase Agreement Review
Unlike a conventional business, most Internet business purchases are actually asset sales and their purchase agreements tend to differ widely. While your attorney or accountant will provide some useful guidance, they often lack the specialized expertise to guide you through the entire process.
We complete a full non-legal review of your purchase agreement and advise on areas that fail to give you the protection needed as a buyer of a web-based asset.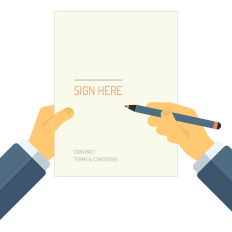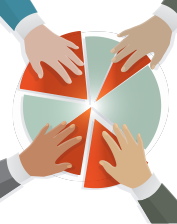 Deal Structure Advice and Guidance
The common misconception from new buyers is that a deal is accepted or refused solely based on the offer price meeting the seller's criteria, but that's far from the whole truth.
Structuring the right deal can be both highly profitable for you as the buyer and more tax efficient than a straight purchase. We advise on using Holdbacks and Earn Outs to reduce your risk and downside along with Seller Financing or Equity Retention to help you better leverage your capital providing a greater return on your original investment.
Knowing how to correctly transfer a web-based business can only come after a lot of experience, simply because of the number of variables that need to be considered.
Whether it's seeing that re-applying for merchant accounts will cause a delay in the process, or knowing how to move subscriptions from one payment provider to another, we're on hand to share our previous experience meaning a smoother transfer process for everyone.